Well, It is about that time! I just listed a few newly made trees for this year. Plus a Fabulous Mermaid too! Take a look.....
Cast Iron Mermaid with Rhinestone tail and old rusty crown.....
Vintage Rhinestone Jewelry Tree...
Vintage Netted Angel Tree...
Marie Antoinette and her Poodle Eye Candy Tree...
CLICK ON "MAGICAL" FAIRY PICTURE TO GET TO MS BINGLES AUCTION LISTINGS!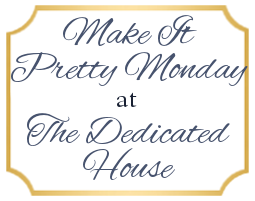 Linking up with:
MY ROMANTIC HOME